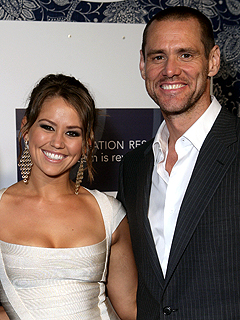 Jim Carrey's Daughter Jane Files for Divorce
Jim Carrey's daughter Jane has filed for divorce from her husband, Alex Santana, seeks joint custody of their 1 ½ year old son Jackson.
Carrey, who announced the separation in December, citing irreconcilable differences, according to documents filed on Oct. 20 in Los Angeles Superior Court.
The couple married in November 2009 and separated 11 months later in October 2010. Her son was born in February 2010.