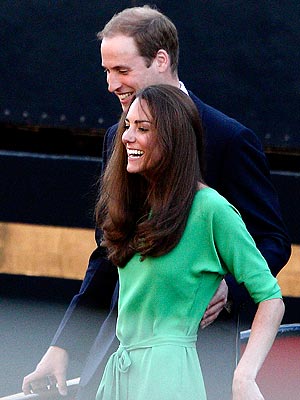 William Levy and Kate Middleton
Duke and Duchess of Cambridge had been conducted in Kenya last year. Now, they have pledged to help the region appreciated.
The couple, both 29, have announced they will visit UNICEF centers in Copenhagen, Denmark on November 2, in which they learn about the efforts to distribute emergency food and medical supplies in eastern Africa.
Hunger afflicts more than 13 million people and approximately 320,000 children suffer from malnutrition and in danger of death without direct assistance.
William and Kate are expecting their visit, including the Prince and Crown Princess of Denmark, "is trying to keep international attention on the crisis in East Africa, a region known as the Duke and Duchess, in which a bad situation," their offices in St James Palace in a statement.
During the visit, which helps provide food and medical packages and UNICEF report on the situation in eastern Africa. William also supports charities such as the Tusk Trust and the Henry van Straubenzee Memorial Fund works to help the cause of prevention and education on the continent.